Highlights from the 2022 Hosted Buyer Forum
Time moves quickly during a live event. Are you spending that time talking to the right people? The inaugural Hosted Buyer Forum offered AHA Associates and Summit sponsors a special opportunity to present to hospital and health system leaders interested in their organizations or solutions during a private showcase.
The highly engaged audience participated in a Q&A session following each business's brief presentation. Designed to provide highly efficient, targeted connections, this marketplace ensured hospital participants committed to attending the full showcase in return for complimentary event registration. After the forum, attendees joined the presenting solution providers for networking at the AHA's Associate & Sponsor Reception.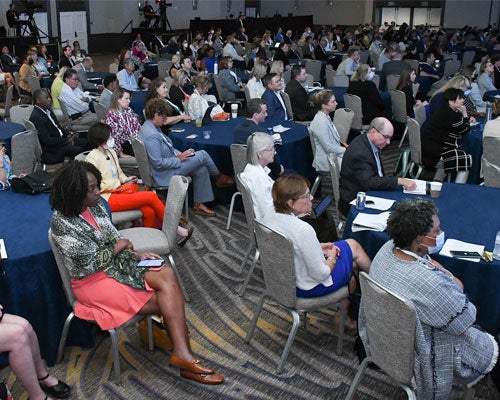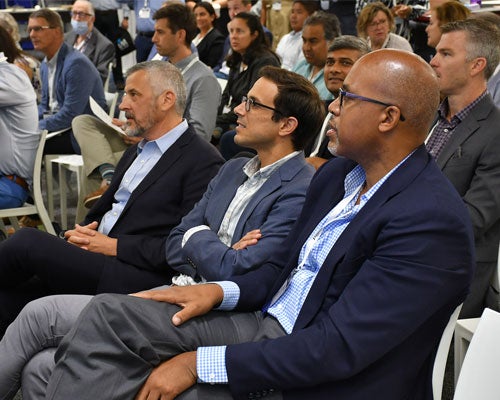 High-profile Attendee Organizations and Titles Included:
CEO, San Carlos Apache Healthcare
Director of Nursing, Cleveland Clinic
Assistant Vice President | Office of Ambulatory Care, NYC Health + Hospitals
Chief Nurse Executive, Claremore Indian Hospital
Quality Improvement Performance Director, Tenet Healthcare
President & Chief Executive Officer Administration, Henry Mayo Newhall Hospital
How Does It Work?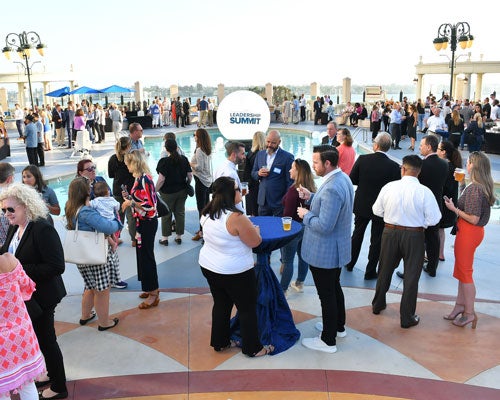 The Hosted Buyer networking program brings you high level engagement with your preferred solution providers. The program is designed to provide a more curated experience for senior executives and decision-makers who are investigating, networking and evaluating health solutions as potential partners or investment opportunities for their organizations.
This forum provides double opt-in networking, and the ability to assess solutions for the problems that you are solving at your organization.
Applications are required - each application is reviewed and provisionally approved based on areas of interest and buyer/influencer authority.
Approved participants will receive full conference admission in exchange for committing to the entirety of the Hosted Buyer Forum.
Participants are encouraged to continue networking and join the AHA Associate and Sponsor Reception.